About Us
Serving the Phoenix Metro Area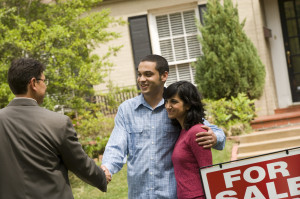 Serving Clients Real Estate Needs for 17 years!
Why is Peace Properties the Right Choice for Your Peace of Mind?
Peace Properties offers full brokerage and property management services for your purchase, sale and exchange of residential income properties as well as your personal residence.
Peace Properties runs extensive credit reports on prospective residents as well as criminal checks. We carefully examine every applicant to make sure the prospective residents meet all the income and residential history requirements.
Peace Properties uses a variety of marketing resources to find qualified residents. Some of our resources include industry web sites and social networks, signage, the multiple listing service (MLS) and most importantly referrals to fill vacancies as they arise. This allows us to maximize your property's income and reduce any vacancy loss.
Peace Properties makes every effort to ensure that residents pay rent in full and on time. We send out collected funds to owners either by direct deposit* to your account or by sending a check through mail. *Out of country bank accounts will not have access to direct deposit.
Peace Properties contracts out maintenance to find the best prices for our clients while maintaining quality work.
Peace Properties will provide you with monthly revenue and expense statements in addition to a cash flow analysis for a better overview of your investment. We will also provide you with a year-end revenue and expense statement for tax purposes.
If you have any questions, feel free to contact Peace Properties at (480) 414-2769 for a no-obligation consultation. We are here to support you!
Contact us for more details!
Peace Properties, LLC
2010 West Parkside Lane #106
Phoenix AZ 85027
(480) 414-2769 mobile
Fax (623) 374-7118 Office (623) 374-2698
IT IS TIME TO GIVE PEACE A CHANCE!